Although many YouTube videos may be downloaded and viewed offline, using third-party applications to download YouTube movies is prohibited by the site's terms.
Users should not download videos unless a download button or link is displayed by YouTube on a certain service, according to YouTube's Terms of Service.
It is also unlawful to download or copy copyrighted material. If one is discovered doing so, he or she may be put on trial or fined. Although YouTube has never penalized a user for using a YouTube video downloader software to acquire copyrighted material, the act is still unethical.
Despite the risks, if you want to download YouTube videos on your Android device, there are some of the finest Android apps available.
Best YouTube Downloader Apps
YouTube Go
Videoder
NewPipe
arkTube
Dentex
Snaptube
InsTube
VidMate
YT3 YouTube Downloader
TubeMate
YMusic
Telegram
12 Best Android Video Downloaders For YouTube
1. YouTube Go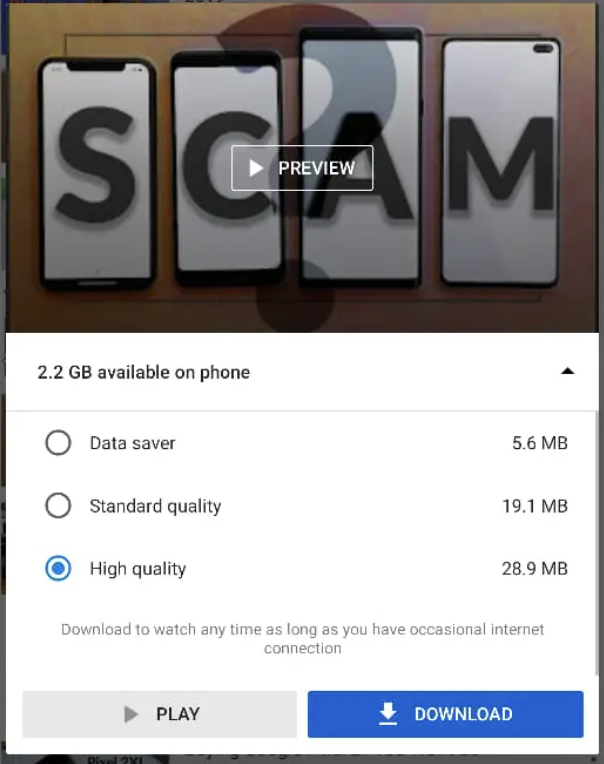 YouTube Go is an Android app from Google that's designed to be used on low-end devices. Users seeking to watch YouTube videos for free and lawfully, on the other hand, can take advantage of it.
Unlike the standard YouTube app, which displays a download button on selected videos and encourages you to sign up for YouTube Premium, YouTube Go isn't limited in this regard. Users may install the software with ease.
The YouTube Video Downloader also enables you to download videos in high quality without access to the internet. The only thing this program lacks is the ability to collect material from other services like Instagram, Facebook, and others.
2. Videoder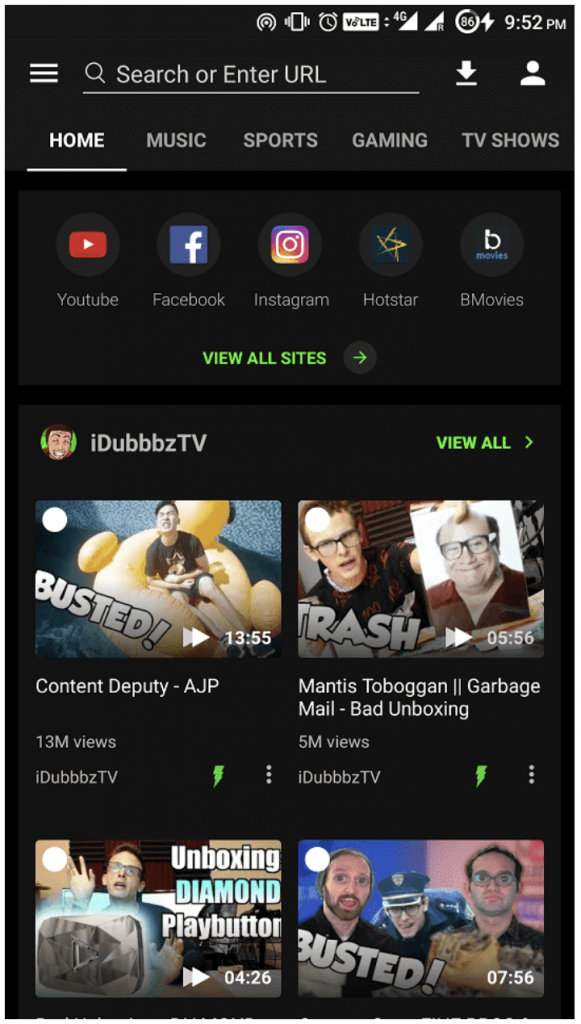 Video downloader Videoder is a powerful and one of the best YouTube video downloaders for Android. You may choose from a variety of sites to get your videos, such as YouTube, Facebook, Instagram, and others.
It lets you to stream and download a variety of video formats. You may pick any quality that meets your needs, and the video can also be sent from within the app. The software is configurable and has an attractive user interface. It comes with faster download speeds and extra features such as themes, night mode, and a built-in video player.
The Google Play Store is unable to provide downloads for the Videoder app, but you can get it for free from its official website and install it on your smartphone. It does not have any in-app purchases, but there are advertisements. If you buy the Videoder Premium plugin from the Play Store, you can remove the advertising.
Download YouTube videos on Android using Videoder
On the app, open YouTube.
Go to the video page.
Select a video format.
In the pop-up, change the file name and download location.
Tap on Start Download.
3. NewPipe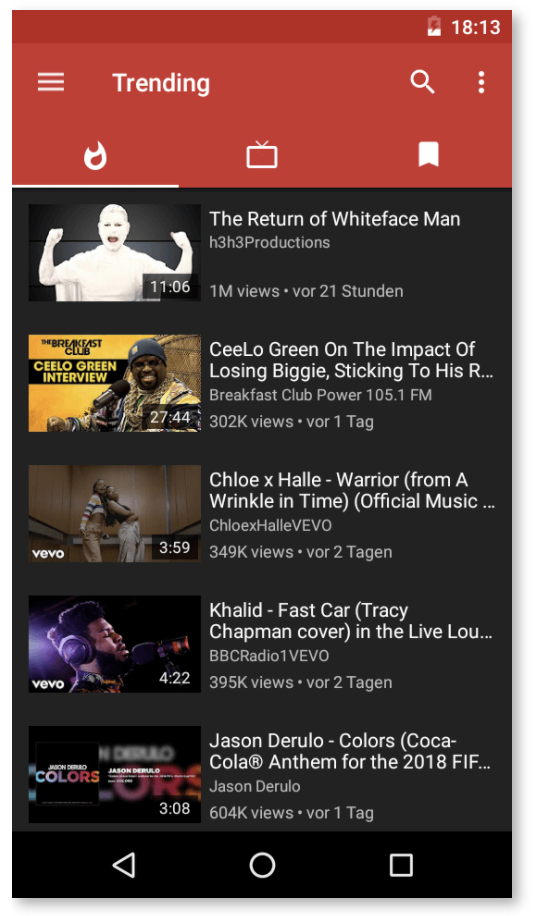 NewPipe is an open-source Android program that may be used to get YouTube videos for free. This lightweight software doesn't make use of any proprietary YouTube API or Google Play services, as previously stated.
NewPipe is a new YouTube app that aims to provide the original YouTube experience to its users while sidestepping any unpleasant advertising. It's an open-source program with a simple user interface. The most appealing aspect of this software is the background player, which enables you to watch any YouTube videos in the background while utilizing other applications.
Some of the notable features of NewPipe include:
Search for videos
Open Video in Kodi
Tor/Orbot, 1080p/2k/4k support available
Subtitles, playlists, queuing, history support
Video downloading is a simple process that delivers rapid download speeds. It provides a variety of file formats and resolutions for downloading YouTube videos and audios. Furthermore, the software protects your privacy by not saving any user data or utilizing any activity-tracking services. The app also includes channel subscriptions, video pop-up mode, 4K support, various themes, and more.
Overall, NewPipe is one of the most comprehensive free YouTube downloaders available. There are no in-app purchases or advertisements.
How to download YouTube videos on Android using NewPipe
Install the application.
Open the app and search for the video you want to download in the search bar.
Click on your desired video from the search results.
Tap on the download button and select the quality and format of the file. You can also edit the filename.
Click OK, and your download link will be generated automatically.
You may download the NewPipe app from F-Droid or from its official website.
4. arkTube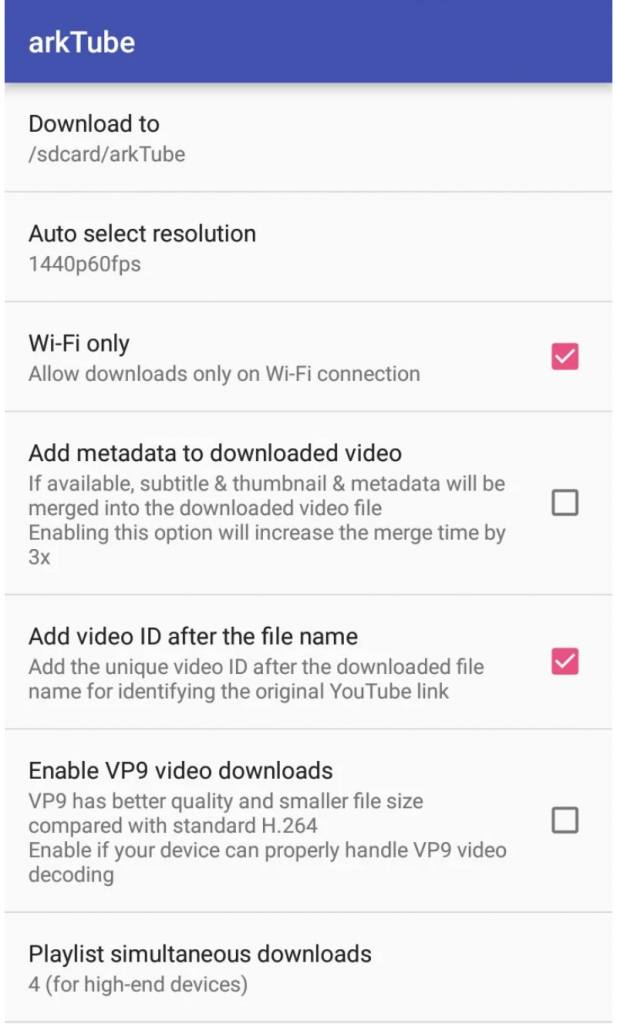 arkTube is an ad-free and simple-to-use YouTube video downloader for Android that makes full use of the YouTube-dl command-line utility.
The Android app is incredibly minimal. Unlike other YouTube video downloaders, this one does not have a dedicated YouTube section. You can get videos from arkTube by using the official YouTube app on Android after it has been installed.
You can alter the app's settings to select a default video resolution, choose an audio codec, download in MKV format, and more on the Android software. Some of these features, on the other hand, are limited and may only be unlocked after you purchase a developer's donation package from the Google Play Store.
How to download YouTube videos on Android using arkTube
Install the App and grant permission to access your media..
Go to YouTube and select the video you'd like to download.
Tap on the Share button.
Tap on the icon that is labelled Video.
Choose a resolution.
Wait for the download to finish..
5. Dentex YouTube Downloader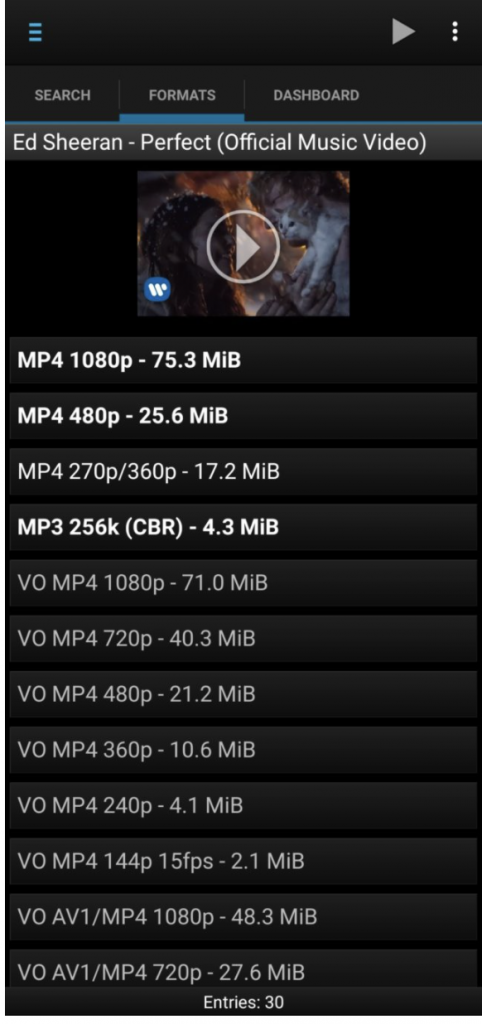 Another option is Dentex, which is a video downloader that can be used to obtain YouTube videos for free. The Android app features a straightforward interface with no advertising.
The program takes you to the Format page as soon as you pick a video. The video preview option is not accessible for YouTube videos. The download status appears on the Dashboard after you choose a format.
Filters can help you narrow down your search while looking for a YouTube video. You may also save the search results for later. The app offers a variety of colors to pick from. In addition, the Android application lets you extract audio from YouTube videos as well.
6. Snaptube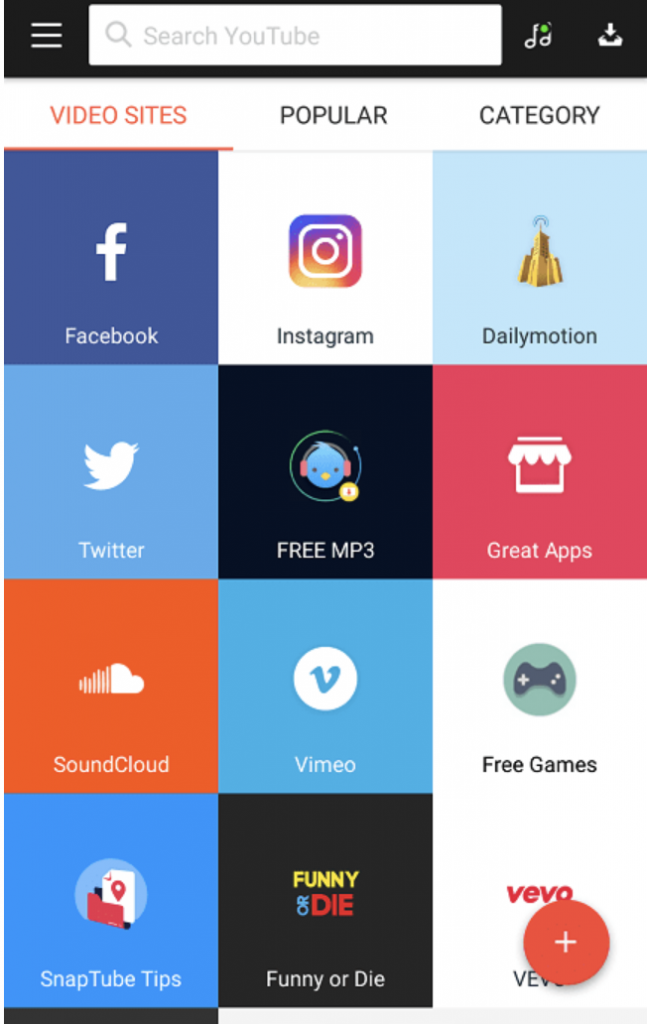 Another YouTube video downloader is Snaptube, which you may use to grab videos from a variety of sources. It has an easy-to-use design with popular sites, most popular videos, and categories arranged into blocks. You can also perform a Youtube search right away by entering it into the search bar.
Snaptube is a video downloader and an Android YouTube downloader all in one. You may decide the quality of the video before downloading it, and you can share downloaded videos on social media platforms such as Facebook and Twitter.
The downloaded movies are immediately stored in your device's storage, and you may sort them by music or video.
Download videos using Snaptube
Open the app and select the YouTube mobile site from its Homepage.
Search for the video in the YouTube search bar.
Select the video and tap on the red download button displayed on the right side of the video.
Choose the quality of the video, and your video will start downloading.
The Snaptube app is available for download from the official site. It's free, but it includes advertisements.
7. InsTube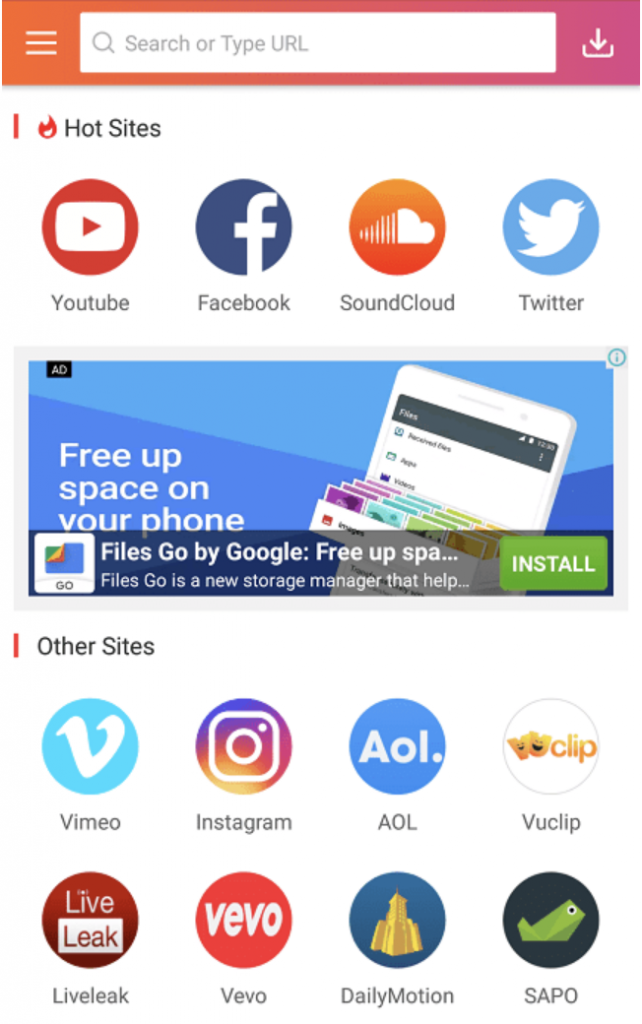 Another excellent YouTube video downloader for Android is TubeSift. It can also retrieve material from other prominent platforms such as Instagram, Twitter, Vimeo, and others. It's a trustworthy Android program that offers fast downloads.
You can alter the quality of YouTube videos before downloading them. You may also share YouTube clips using the Youtube app, which is available on most mobile devices. Furthermore, InsTube is highly configurable; you may add bookmarks and establish a secret location where you can store any video if desired.
Grab online videos on Android using InsTube
Launch the app and visit your desired website.
Search for the video you wish to download and tap on the desired video.
Tap on the red download button and choose the quality of the video.
Tap on "fast download" and your video will start downloading.
The main disadvantage of the program is that it includes advertising, which appear and must be endured. There is no way to get rid of them.
8. VidMate App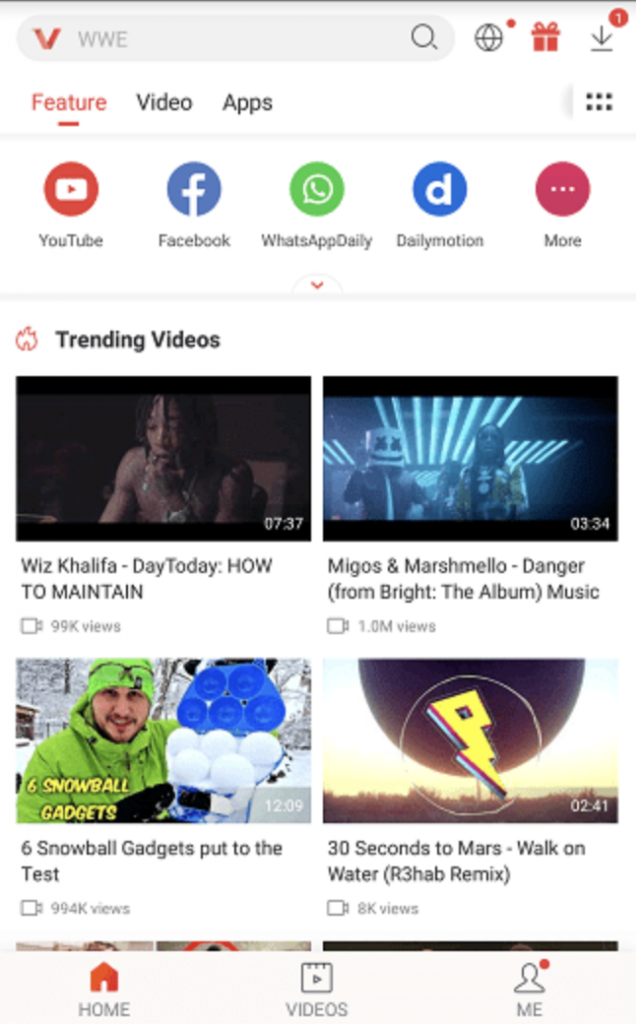 VidMate is an excellent Android video downloader program. The app is capable of downloading YouTube videos without issue. You may search for files based on a variety of criteria, including but not limited to movies, music, television shows, or you may simply type any file's name into the Search field.
Although Vimeo is a popular video-sharing platform, it's also one of the more difficult to use. If you're looking for a simple method to add videos from Vimeo to your iPhone, try VidMate. This app offers you with a quick video download speed and allows you to customize the rate and pick which destination the download will occur at within its settings.
The app also features a built-in video player, music player, and encrypted storage within the app where you may store videos..
Get videos on Android using VidMate
Launch the app and tap on the YouTube mobile site in the app.
Search for the video you want to download and tap on the red download button on the content.
Select the quality of your video and tap the "Download" option. Your video will start downloading.
9. YT3 YouTube Downloader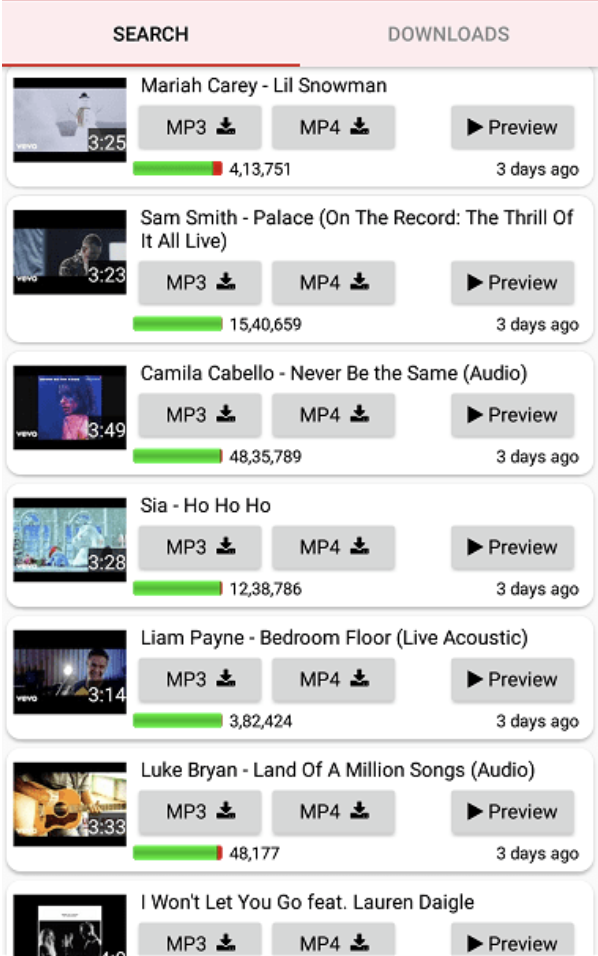 It's a simple YouTube video downloader that lets you download videos in MP3 and MP4 formats on your Android phone or tablet. It has a straightforward user interface that is simple to use. A preview button allows you to get a sneak peek at the video before downloading it.
This extension allows for quicker download speeds, and all of your downloads will be stored in the Download folder. It also displays lyrics while you listen to music. You may choose from low or high-quality video downloads. This app only retrieves music and videos from YouTube, unlike other applications.
Download YouTube videos using YT3 Downloader
Open the app and search for the video you want to download.
Select the MP3 or MP4 download file option shown on the right side of the video. You can also have an audio preview before you download it.
You can also share a video from Youtube app to YT3 downloader to download it.
10. YMusic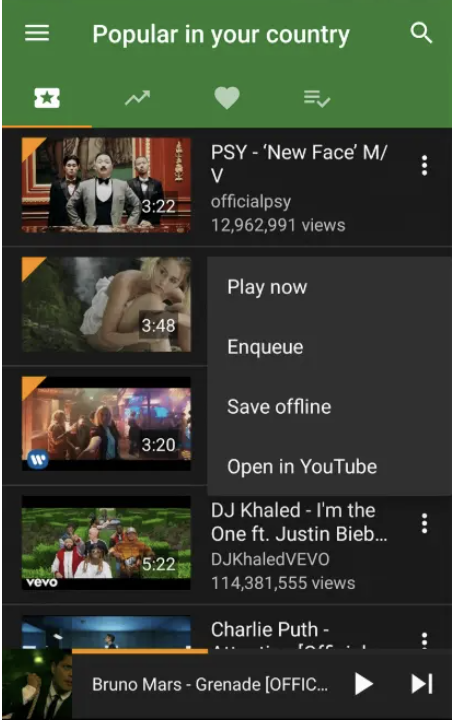 YMusic, an Android App for downloading YouTube videos and playing them in the background, is last but not least.
Users may also access YouTube videos and famous music hits from the Android app. While watching a video, users can change the speed and establish a sleep timer, as well as adjust it.
Users may use the YMusic Video Downloader app to download full HD YouTube videos, although they are limited to a single file type (MP4). Users will also discover Mp3 links to YouTube videos in mp3 and m4a formats.
The Android app's main flaw is that it does not allow users to view the video, only hear it, and they will have to download the video in order to overcome this barrier.
11. TubeMate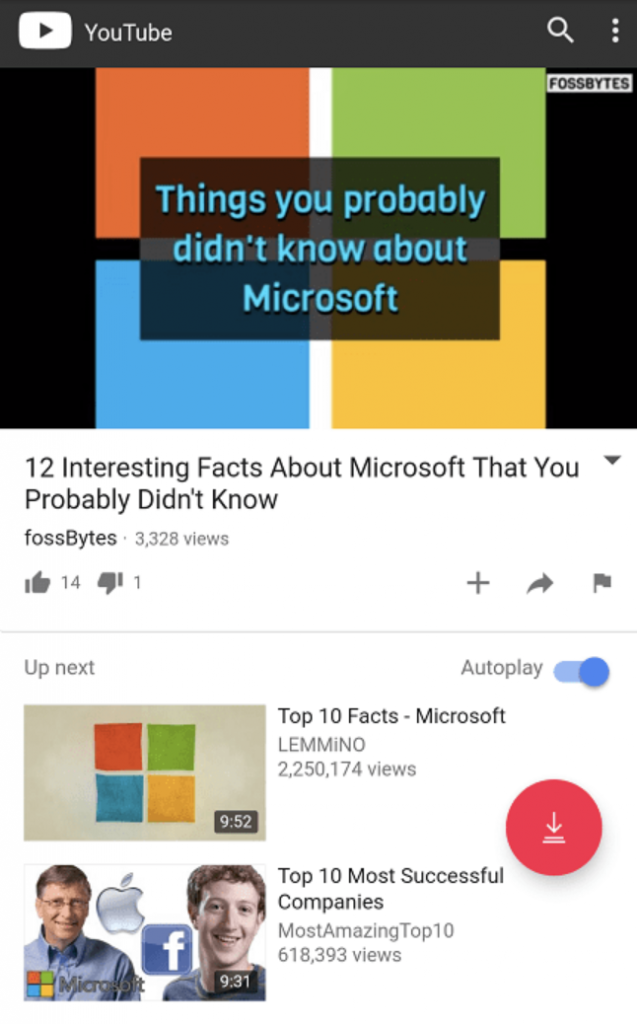 Another one of the greatest free youtube video downloaders is TubeMate. It has a beautiful design that's simple to use. It includes a built-in browser, allowing you to get the video from any website you like.
The video quality, file format, and the choice of downloading all options are available before you start a download. Downloads are saved to your phone's memory automatically after they've finished.
You can also download Youtube videos in MP3 format, but you'll need a video to MP3 converter app for that. Overall, TubeMate is an excellent Android video downloader, but you'll be bombarded with numerous advertisements.
Download YouTube videos using TubeMate
Open the app and visit the video-sharing site.
Pick your desired video from the search results. TubeMate will ask you to choose the video quality
After selecting the quality and resolution of the video, you can tap the download button.
12. Telegram
Did you know that the Telegram messenger app may be used as a YouTube video downloader for Android? What's better is that Telegram is one of the most secure messaging apps, so you can rest assured that any malware on your device will not be able to access your downloaded videos.
There are many Telegram bots that may be used to download movies. @utubebot is a great example, as it may be used to download videos from YouTube. You can also use the bot called fbdown to get Facebook videos.
Here's how to use Telegram as an Android video downloader —
Open the Telegram app and search for a @utubebot
Select the bot and tap on Start
Send the YouTube video link in the chat
Select the video format
Download the video
YouTube video downloaders FAQ
How can I download the video from YouTube?
In order to download films from the YouTube app and view them offline, you'll need to buy YouTube Premium. You can also use the YouTube Go app to get movies from inside the app, although there are certain limitations.
What is the best YouTube video downloader?
New Pipe is the finest YouTube video downloader we've found. It's fast and has an easy-to-use interface, making it ideal for downloading videos.
How to download YouTube videos for free?
To download YouTube videos for free, you may use third-party YouTube downloaders or the YouTube Go app.
Did you find this list of the finest Android video downloaders to be useful? Feel free to leave a comment below.